Gonczar's Waiawa Woods, 2010


Award-winning Artisan quality Fine furniture

Discover the joy of rocking in a
chair that fits

you

! Two styles to
choose from, Boston or Mission.
Above is a Boston styled rocking
chair made from curly koa. Hand
finished with oil and wax, it
feels satiny-smooth.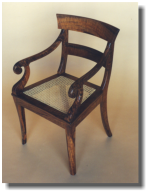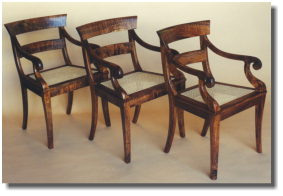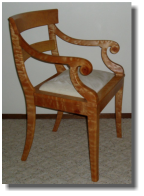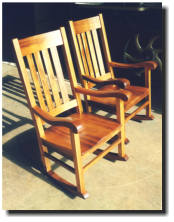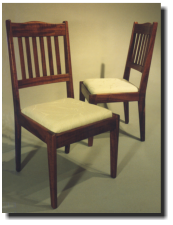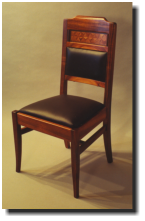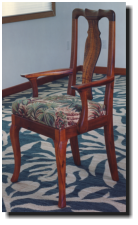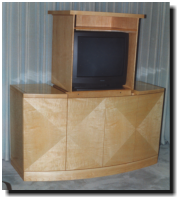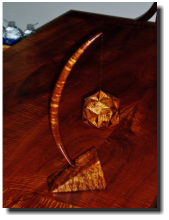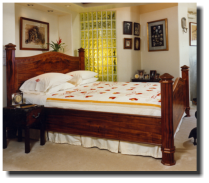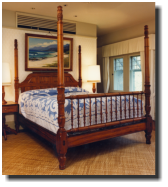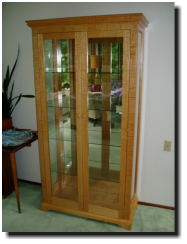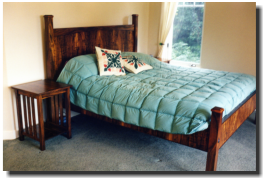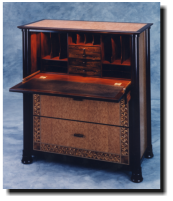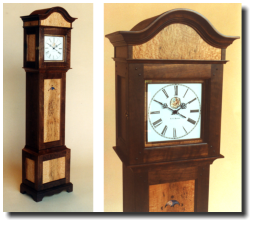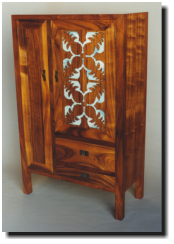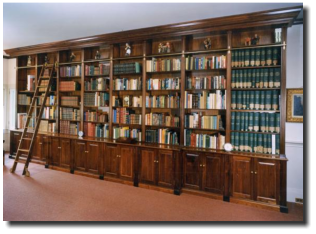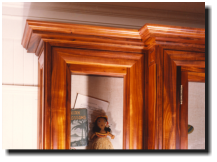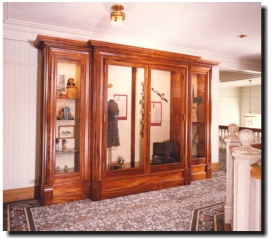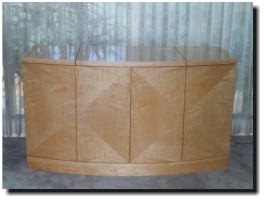 This drop-leaf desk was voted "People's Choice"
when entered in the Woods of Hawaii show, 1993.
Moana Hotel cabinet
and detail image
This bookcase was placed in a private residence
in Manoa Valley, O'ahu, and is complete with a
ladder on a brass rail, reading stands and
dehumidifiers to protect the rare books.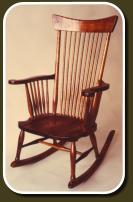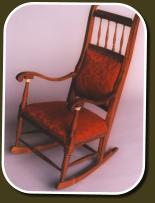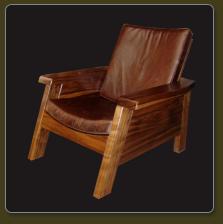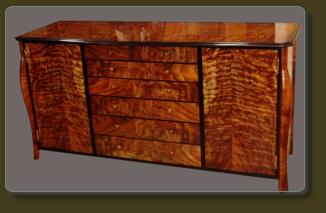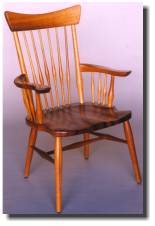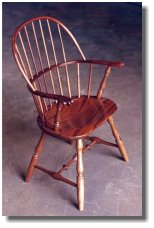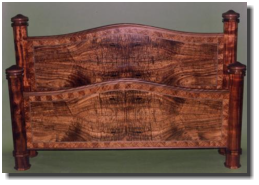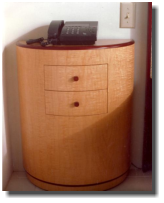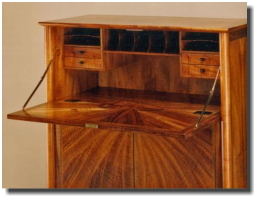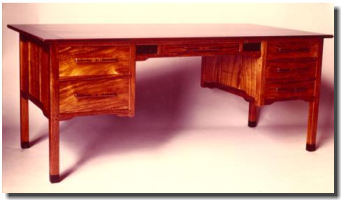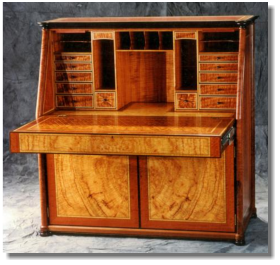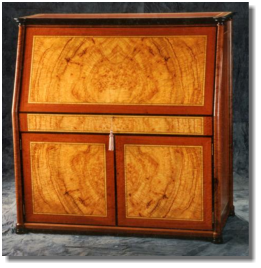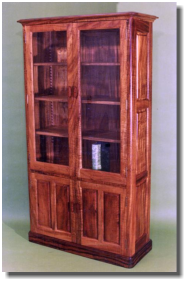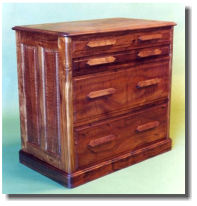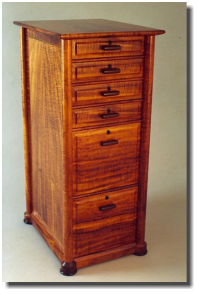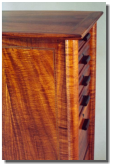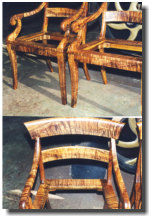 Site by:
JTeDesigns,com